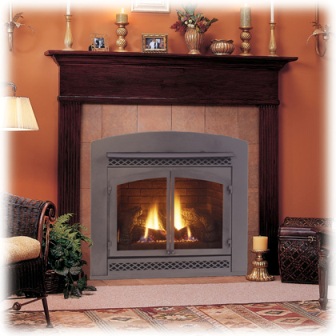 Classic Fireplace Facings Cabinet Door Frame
Ensure that your new Monessen fireplace fits seamlessly into your décor with our wide variety of arched fronts, cabinet door frames, screened cabinet doors and filigree panels. Available in a range of colors including black, Pewter, Gold, Iron Age and Black Texture (depending on the model), as well as a range of styles, you can give your Monessen fireplace the finished touch that will make it truly your own. Many different models and sizes are available.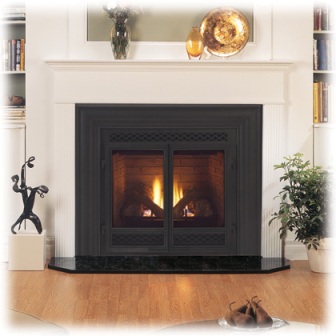 Designer Fireplace Facings Federal Doors
Choose from the clean, refined style of the Manor Surround inspired by colonial hearths, or the more traditional wood burning look of Federal Doors - or both! Start your new look off right with an elegant rectangular front that will form the base for your final fireplace design. With easy to grasp handles and your choice of Black Texture or Iron Age colors, the Designer Facings offer you the flexibility of a custom fireplace at a fraction of the cost. Many different models and sizes are available.