Are you building a new home or working on a remodel project that involves installing a fireplace? Feeling overwhelmed by selecting a fireplace for your home? We met with Michelle Hollenhorst of Pink Petal Design to discuss fireplace ideas, how to find a fireplace that suits your style and needs, and what to consider when adding a fireplace to your home.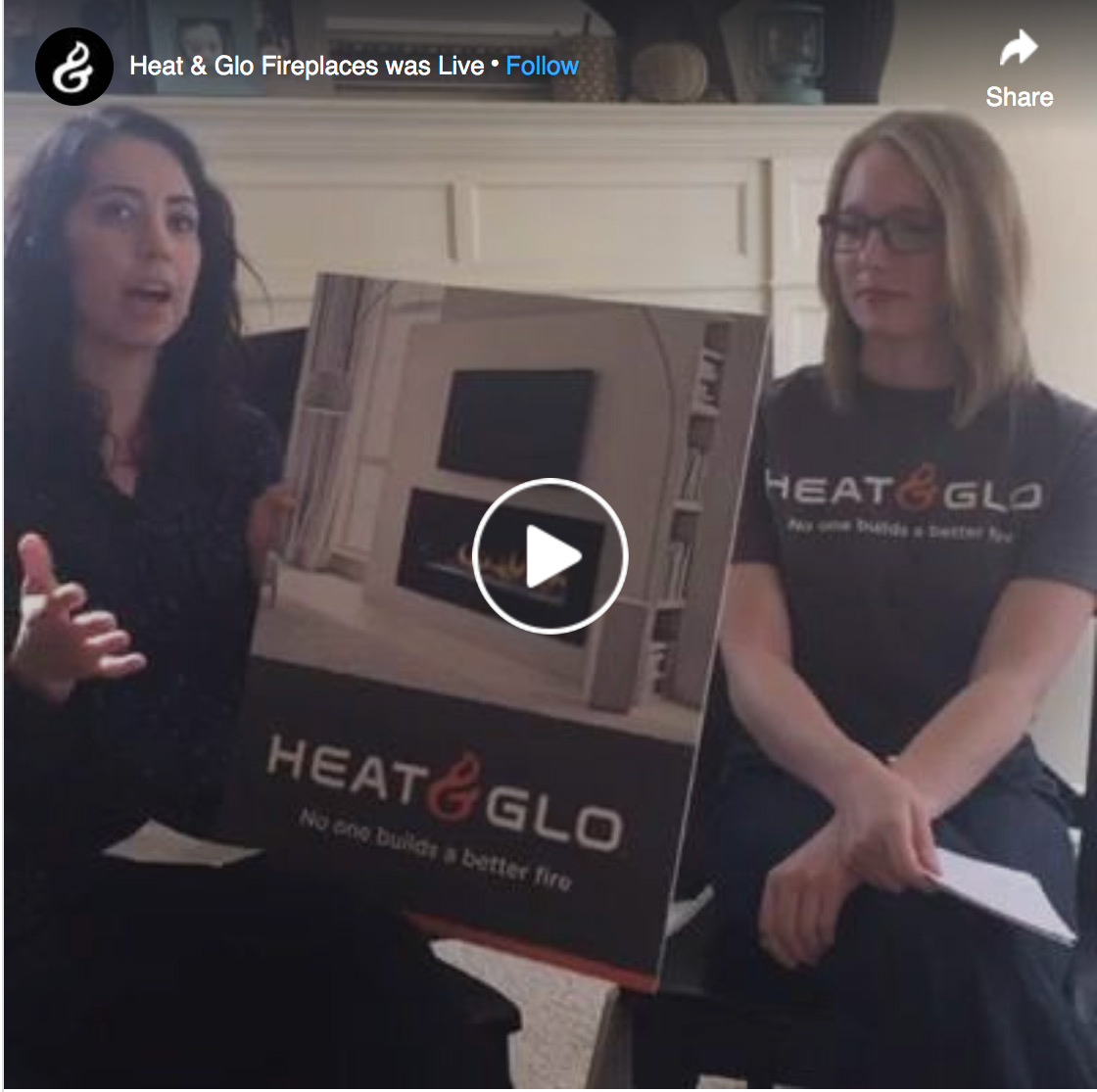 Heat & Glo and Michelle Hollenhorst of Pink Petal Design discuss what to consider when adding a fireplace to your home. Michelle shared her expert opinion on the aspects that will make all the difference when you're shopping for a fireplace. Watch the video to hear about them all, and read below for the key takeaways.
According to the National Association of Homebuilders, a fireplace is the number one decorative amenity requested by homebuyers.
It's important to note that as a fireplace is a structural amenity, it's much more difficult to add in later. For those building a home, be sure to include a fireplace in your initial plan – not only will it make your life easier but a fireplace will increase your home appraised value by about $3,500 according to the Marshall & Swift Residential Cost Handbook.
Direct Vent fireplaces are extremely versatile, so stretch your imagination – a Heat & Glo gas fireplace can be installed almost anywhere.
Always consider the size of your room. You want the fireplace to be proportionate to the rest of your space, especially the wall it's installed on. For larger spaces, choose larger premium units, for tighter spaces – like bathrooms, look for smaller units. You wouldn't put a mini fridge in a gourmet kitchen and a fireplace is no different, it has to fit!
Consider the heat output of the fireplace. The last thing you want is a fireplace that is going to overheat your space, or on the flip side, not provide enough supplemental warmth.
Think about the style of your space. If you're going for a more traditional feel, use a unit with handcrafted logs and vintage-inspired front options. If your design theme is more contemporary, try a modern fireplace, like one of Heat & Glo's linear units.
Keep in mind the overall budget of your home. For entry-level properties, basic fireplace units are fine. If you are building a midrange or custom home though, your fireplace needs to match that intent - you're going to want to select premium models with the best fit, feel, and finish.
Builders need to follow these same principles – no homeowner goes into a showroom and wants to buy a basic firebox, so offering these types of models to potential homebuyers is a disconnect from what consumers are really looking for.
Get with a local hearth installer as soon as possible, even if you or your architect is just in the design phase. There are so many possibilities for fireplace installations today, the earlier you bring in a subject matter expert, the happier you'll be with the end result!
Thank you again to Michelle Hollenhorst of Pink Petal Design for sharing her knowledge with us! We're ready to spend our winter fireside. Do you need inspiration for your own home project? Contact The Fireplace Showcase.