Commonwealth Woodstove Change-Out Program - MA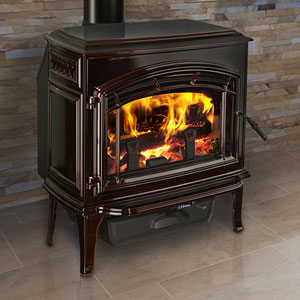 The Commonwealth Woodstove Change-Out Program, a partnership between MassCEC, the Massachusetts Department of Environmental Protection and the Department of Energy Resources, offers rebates to assist Massachusetts residents in replacing non-EPA-certified woodstoves with cleaner, with more efficient EPA-certified wood or pellet stoves.
The program is now open, offering standard rebates of up to $1,250 and low-income rebates of up to $2,250. Applications will be accepted until at least June 19, 2015.
Many older stoves operate inefficiently, resulting in higher heating costs and emissions of harmful air pollutants that can increase the risk of heart conditions, trigger asthma attacks and aggravate lung diseases. By replacing an old stove with a high-efficiency, low-emissions wood or pellet stove, you can reduce your heating costs and improve local air quality.
Massachusetts residents currently operating a non-EPA certified woodstove or fireplace insert are eligible to apply by visiting a participating stove professional, who will handle the application process on the residents' behalf. Before applying for a rebate, the resident must first decide to purchase the stove and make an initial down payment of at least 10% of total project costs.
For Massachusetts Residents
Make sure to bring:
Information on your existing stove (including a picture, the model number, and the year of installation),
A copy of your electric bill from 2015, and
If you'd like to apply for a low-income rebate, one of the following documents to demonstrate your eligibility:
a. A LIHEAP Fuel Assistance letter for the 2014-2015 season, showing the date, name and address, or
​b. A copy of your electric bill from 2015, showing a low-income rate code (for National Grid or Unitil: R2. For Eversource(formerly NSTAR and WMECo): A2 or A3), or
c. Income threshold verification through our third-party service, available at Spillane Consulting Associates . You may submit for income verification prior to applying for a rebate or up to 1 week after applying.
Families qualify for the low-income rebate if their gross annual household income is under the threshold in the following table:
Size of Household
Gross Annual Income Limits
(60% of estimated state median income)
1-Person
$32,618
2-Person
$42,654
3-Person
$52,691
4-Person
$62,727
5-Person
$72,763
6-Person
$82,800
Once you've made the decision to replace your existing stove with a new one, you'll be required to complete the following steps with your stove professional when they apply on your behalf:
Agree to the sale of stove and installation by making a down payment of at least 10 percent of the expected total cost,
Sign the program participant's agreement, which states that you agree to the terms of the program manual,
Provide information, including your electric bill and any low-income documentation, to the stove professional so that they can submit the application to MassCEC.
MassCEC will review applications and notify you and the stove professional once the application is approved. At that point, the participating stove professional will reduce the total cost of the stove and installation by the amount of the rebate, and the project must be installed within 12 weeks. Once the project is complete, MassCEC will reimburse the stove professional in the amount of the rebate.
All qualifying applications submitted between April 10, 2015 and June 19, 2015 will receive a rebate. The application period may be extended if sufficient funding remains.
New stoves installed under this program must meet stringent emissions requirements.
Full details of the Commonwealth Woodstove Change-Out Program, including information on stove performance standards and guidance on determining if your existing stove is EPA-certified, can be found in the program manual.

* For Massachusetts Residents Only.