This ventless gas contemporary fireplace features a modern, trimless, open front style and is designed with European simplicity in mind. With zero clearance with vent-free technology you have multiple benefits including ease of installation as well as greater flexibility in fireplace location all while delivering fuel efficiency ratings near 99%.
The H Series modern linear gas fireplace is available in three lengths: 42″, 60″, and 72″.
All H Series fireplaces feature high-quality fire media, which sits directly in the flames and covers the burner. Choose between multiple colors of fire glass or Carrara pebbles.
Specifications:
Gas Type:
Natural Gas
Heat Output:
25,000 - 37,500 BTU/hr
Weight:
42" - 169 lbs.
60" - 215 lbs.
72" - 257 lbs.
Venting:
Vent Free
Viewable Opening:
42", 60" or 72" W x 18" H
Flame Adjustment:
Yes
Interior:
Satin Black (Standard)
Remote Control:
Yes
Electric Ignition:
Yes
Certification:
ANSI Z21.11.2
Mass Approval Code:
G3-0318-355, G3-0616-532
Efficiency:
99%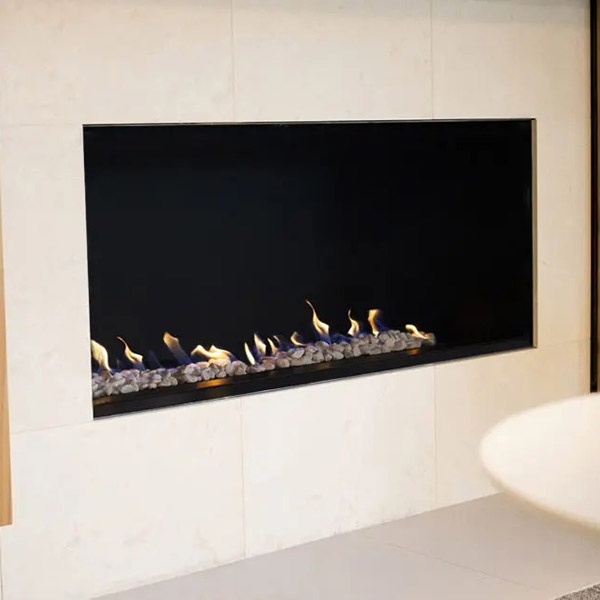 ---