Beautiful and Functional Multipurpose Storage Sheds - Cumberland, RI
19 May 2017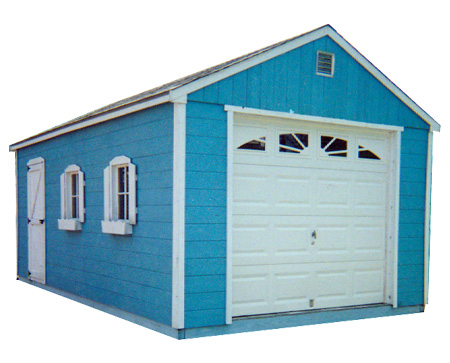 Homeowners accumulate items and possessions over the years which can cause clutter. When there is a need for additional storage space, multipurpose storage sheds in Cumberland, RI can provide a spacious place for each family's yard and utility items.
These functional and creative custom sheds solve the clutter problem in a home. They can serve as household storage that is ideal for storing seasonal and yard equipment so that there is more available space inside the garage and basement. By doing so, tools and seasonal toys that are not used regularly can be kept out of sight but can still remain accessible when needed. Furthermore, bulky yard equipment such as lawnmowers and weed whackers can be stored neatly too. Even gardening tools like shovels and watering cans can be housed in sheds to prevent the mess that they cause in the basement. Garages can also be emptied and used solely for their intended purpose. Having a storage shed in the yard keeps the home tidy and clean.
There are many storage ideas for sheds that make them functional and creative. Depending on the size required and on the design that homeowners want, storage sheds can be easily customized based on their preference. They are available in a variety of shed models that feature beautiful and sturdy materials such as vinyl, pine, or cedar. With the indispensability of a good storage, it is good to remember that a bigger and better quality built shed is both visually appealing and useful. Thus, not only does it increase the beauty of the home, but it also increases the value of the property.
To find out more about storage sheds, visit The Fireplace Showcase.
Fireplaces, Pellet Stoves, Inserts MA, RI Blog
---