Blazer Soft Wood Pellets Exceed Standards Set by Pellet Fuel Institute for Premium Pellet Classification - Cumberland, RI
14 January 2016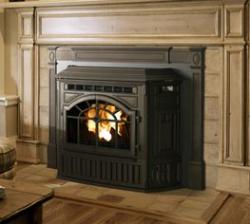 The pellet stove inserts in Cumberland, RI have been installed in many homes because they improve the heating efficiency of open fireplaces. Pellet fuel for these stove inserts is economical, efficient, and environmentally friendly.
There are many pellet variations available in the marketplace but Blazer Soft Wood Pellets have set themselves apart from the rest. They have a heat value of over 8900 BTU's with a .14% ash content. These numerical values mean that these pellets burn hot! When you use these wood pellets for fuel for your pellet stove insert, you will benefit from blazing heat that produces little to no smoke or ash. This means Blazer pellets are efficient. This is because these pellets are made from wood that is dried to the proper moisture content. Because there is precise control in the wood drying process, the volatile components are retained to radiate maximum heat from the burning pellets.
Blazer Soft Wood Pellets also undergo a series of tests that are conducted by independent laboratories. The tests are performed regularly to ensure that the pellets not only meet but exceed the standards established by the Pellet Fuel Institute for premium fuel classification. Only the finest wood species have been incorporated into these pellets to produce high quality fuel and to enhance the efficiency of pellet stove inserts for heat.
To find out more about Blazer Soft Wood Pellets for pellet stove inserts, contact The Fireplace Showcase.
Fireplaces, Pellet Stoves, Inserts MA, RI Blog
---