Children's Outdoor Swing Sets Built With Quality that Ensures Safety
23 June 2017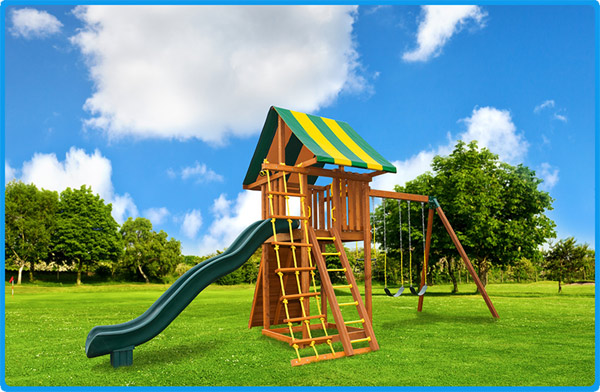 Quality is one factors that parents should look for when searching for kid-wise swing sets. Parents should always ensure that their kids use swing sets that are in good condition but that are also made of premium-grade materials such as Cedar.
Extreme weather conditions can greatly impact the functionality, durability and longevity of the children's outdoor swing sets . A practical investment is not that which is the least expensive, but the swing set that will remain durable and beautiful throughout the years.
Children's outdoor swing sets in Providence, RI provide a perfect place for kids to play, build relationships, use their imaginations, and make memories. When choosing a swing set, it is important that parents review the overall amazing design features like the large tree house decks, wave and spiral slides, tent tops or wooden roofs, rock walls, and single and multi-level tree houses. But is also important that parents review the type of materials that are used in making every section of the swing set.
For more details about wooden swing sets, visit The Fireplace Showcase.
Fireplaces, Pellet Stoves, Inserts MA, RI Blog
---