Children's Outdoor Swing Sets Keep Children Healthy and Happy
9 May 2018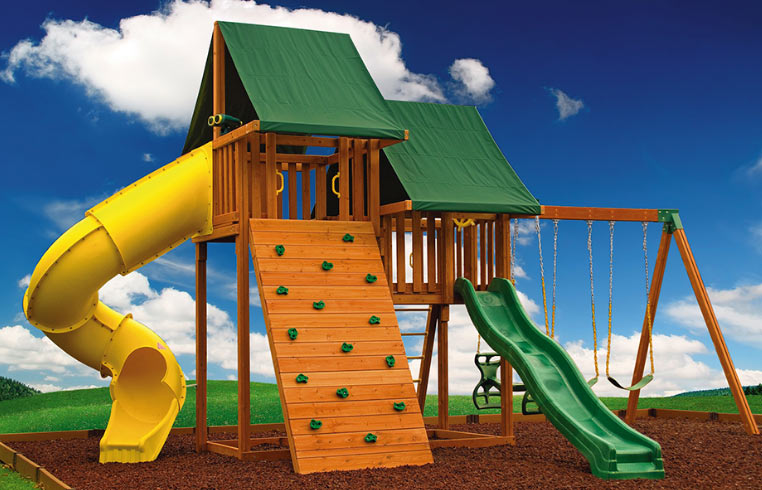 Before the days of using mobiles, tablets, laptops, and video games, it used to be so easy to get kids outside and moving. Today, this is more difficult which is why a children's outdoor swing set in your backyard is a smart and convenient way to get your kids playing and exercising. We all know the numerous benefits of exercise, especially for children. The increased activity brought by playing outdoors will keep them healthy while at the same time providing hours of fun and enjoyment. Healthy kids are happy kids! And, healthy kids make happy parents!
Children's outdoor swing sets in Seekonk, MA are made from 100% cedar which is resistant to rot and insect damage. The wide selection and sizes of the swing sets are durably built so you can be confident that your kids can play safely outdoors. With the convenience of a swing set in your backyard, your children will have easy access to fun and entertainment anytime, without the hassle of leaving your own yard. Additionally, playing on swing sets promotes social interaction, sharing, and imaginative and team play in a safe place where they can invite friends anytime.
The most important and wonderful memories for children are formed while playing, and there isn't a better place to play than a kid-wise swing set. This is also a great tool for improving your children's athletic ability. By promoting balance and hand-eye coordination, children can even improve their future performance in sports. Engage your kids in playing and exercising outdoors this summer.
To find out more about outdoor swing sets, contact The Fireplace Showcase.
Fireplaces, Pellet Stoves, Inserts MA, RI Blog
---