Classic Bay 1200 Pellet Stove
17 January 2019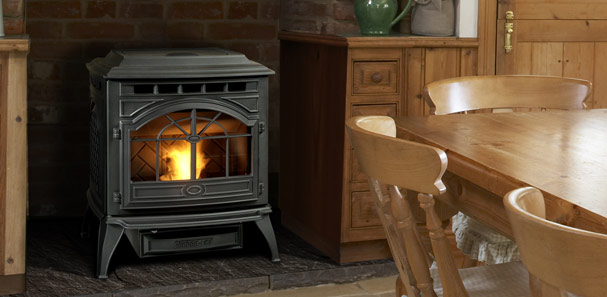 The powerful Classic Bay 1200 is one of the most proven and advanced heating appliances available. These large pellet stoves feature patented pellet burn technology, a revolutionary ignition system, and hassle-free cleaning delivers ultimate convenience.
Some of the features of this efficient and attractive pellet stove are:
51,600 BTUs — heats 1,000 to 2,700 square feet, based on climate and home efficiency
EPA certified, with low emission levels of 1.1 grams per hour
80lb hopper capacity
Patented feed system for jam-free operation
Easy-clean firepot
We know you'll love owning a Quadra-Fire Pellet Stove, but don't take it from us, take it from our fans. Below are two comments from recent conversations we had with two of our fans. We asked them "Why do you LOVE pellet Stoves?" The result? Several customers shared personal stories and many other reasons why they love their pellet stoves.
"We bought our Quadra Fire the year they came out and have used it here in Maine every winter since.Over the years the quality of wood pellets have changed but our stove has consistently cleanly burnt them all and heated our home.Our home was built in 1921 so although our attic has double the insulation The walls in our home have no insulation at all. Originally we purchased the stove to supplement our oil heating system but we found out that most of the time our stove heated the entire house ( both floors) so we burn very little oil if any .Oil prices went up quite high after we bought our stove and we found the stove actually paid for itself in oil cost savings in just two years."
"Just love our Quadra-Fire Fireplace insert! Had ours for 15 years! Heats our whole home. Highly recommended!"
For more information on Quadra-Fire Pellet Stoves, contact The Fireplace Showcase.
Fireplaces, Pellet Stoves, Inserts MA, RI Blog
---