Clementi Pizza Oven: A Best Buy for Home Chef's in Spring 2023
10 March 2023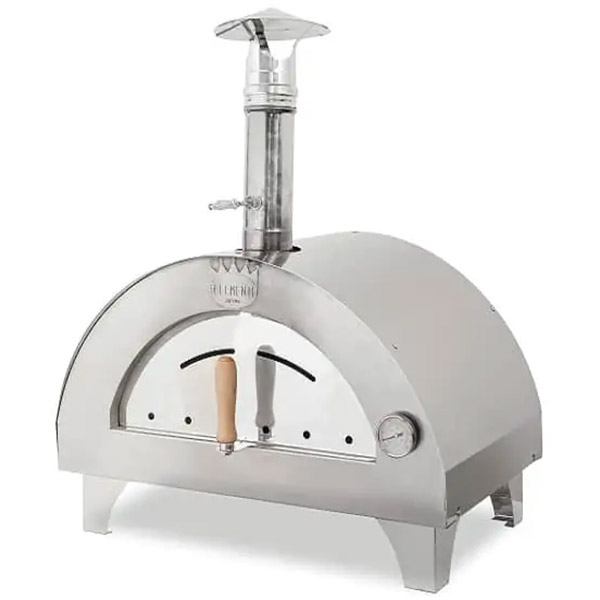 When it comes to pizza ovens, the Clementi Pizza Oven is rapidly rising to the top as the home chef's oven of choice. Not only is it one of the most affordable ovens on the market, but it also offers a host of features that make it a great buy for spring 2023.
The first feature that makes the Clementi Pizza Oven a great buy is its design. It has a sleek, modern design that will look great in any kitchen. It is also made from durable stainless steel, which ensures that it will stand up to years of use. Additionally, the door is insulated to keep the temperature consistent while baking.
In addition to its attractive design, the Clementi Pizza Oven has some excellent features that make it a great buy. It has a large cooking surface, which means you can cook large pizzas with ease. It has two temperature settings so you can adjust the cooking temperature depending on the type of pizza you are making. It also has a heat deflector that helps to keep the heat evenly distributed throughout the oven.
The Clementi Pizza Oven is incredibly easy to use. It has a digital display that shows the temperature and timer settings, so you can easily adjust them to get the perfect pizza. Plus, it has an automatic shut off feature, so you don't have to worry about forgetting to turn it off. Overall, the Clementi Pizza Oven is an excellent buy in spring 2023. Its sleek design and great features make it an ideal choice for any home chef. Plus, its affordability means that it won't break the bank. So, if you're looking for a quality pizza oven, the Clementi Pizza Oven is definitely worth considering.
Clementi Pizza Oven is available at The Fireplace Showcase. Visit our store and check out our Clementi Pizza Oven line.
Fireplaces, Pellet Stoves, Inserts MA, RI Blog
---