Custom Sheds Are More Than Just Storage Space - Providence, RI
21 April 2017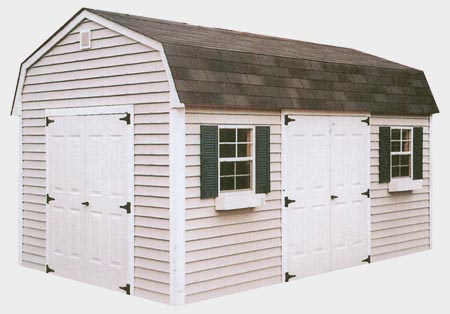 Custom sheds installed in backyards can have many different benefits and uses, and can open up opportunities. While storage is the primary benefit of sheds, they can also serve as an additional space for purposes that cannot be accommodated inside the house because of limited space.
Over the years, homeowners accumulate extra items that require storage space. The best way to deal with these useful but often seasonal tools and toys is to choose storage sheds in Providence, RI. Often homes are not large enough for all the stuff homeowners acquire over time. Often the garage and basement gets over-stuffed. When space is needed, there are some options: build a home addition, buy a new home, throw things away, or install a new storage shed in the backyard. The last option is by far the most economical and desirable option.
Other than storage ideas for sheds, sheds can also be used as a hobby space as well. For instance, a shed can make an excellent space for a craft room or hobby space where one can spread out their work without worry about putting it all away at the end of the day. A shed can be used as a cozy TV retreat or game room. A homeowner can set it up the way he or she likes. A shed can also be used as a playroom or a general space for kids to make noise and get messy. Not only can this shed be used to store tools and supplies that don't fit in your home, it can also be used as a potting shed.
To find out more about other storage ideas for sheds, visit The Fireplace Showcase.
Fireplaces, Pellet Stoves, Inserts MA, RI Blog
---