Custom Sheds are Versatile and Offer More than Just a Storage Space
11 April 2018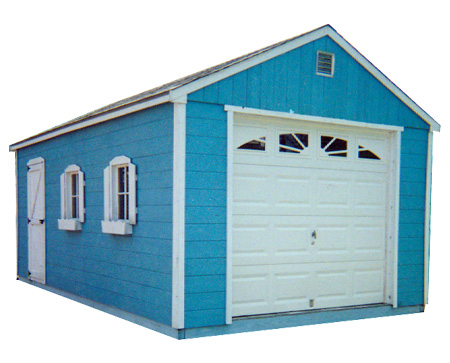 Storage sheds are not just a storage space for home and garden tools and equipment, they can also be designed to suit your needs. Storage sheds can open up opportunities and offer you so much more than just a place to put all your seasonal home decorations, storage for old toys and household tools. Sheds are very versatile and your imagination is the only limit on taking storage ideas for sheds to a whole new level.
So many homes are not large enough to hold all the stuffs that homeowners acquire over time; that's why it is practical to have custom storage sheds in Providence, RI installed in the backyard. But these sheds are not limited to just extending your storage spaces; they can also be transformed into an art studio, workshop or craft room, hobby space, children's playhouse, game room, and the list goes on. You can even convert your shed into a functional home office. In fact, anything is possible, you just have to use your creative mind and you'll be amazed at the wonders of custom storage sheds.
Storage sheds can be easily customized, depending on the size and on the design. Also, there are different high-quality and visually appealing shed models available. Custom sheds are the ideal solutions for homeowners who wanted to increase their indoor storage space, increase their usable space, and increase the value of their homes.
To find out more about storage ideas for sheds, contact The Fireplace Showcase.
Fireplaces, Pellet Stoves, Inserts MA, RI Blog
---