Custom Sheds can Take on Multiple Purposes – Providence, RI
4 August 2015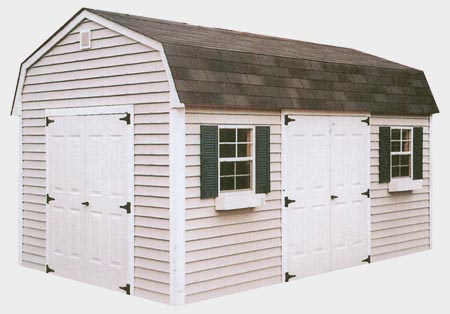 Storage sheds in Providence, RI offer ample storage space. But, they are also an attractive focal point for your yard. They can be an asset to your landscape in terms of aesthetic value and functionality. Sheds can serve many uses, not just for storage purposes. They can be used as child's playhouse, outdoor space for the family, or hobbyist retreat.
A shed in the backyard is usually used for storing garden tools and lawn equipment, but it can also be used to hide all sorts of things. However, there are now new storage ideas for sheds that you may not have thought of. The interior can be modified so that you will be able to optimize the indoor space, using it as a place for use during your leisure time. You can add shelves and tool hangers inside while allotting floor space for seats and tables. In order to gracefully incorporate the shed into a yard, landscaping with slow-growing shrubs or plants can serve as finishing touches.
Small buildings like the custom sheds can take on multiple purposes as both storage building and decorative additions to your property. They are available in cedar, pine, or vinyl. From a variety of options, you can also choose your desired wall height and peak height as well as the dimensions of the roof, walls, doors, windows, and other architectural details.
To find out more about storage sheds, contact The Fireplace Showcase.
Fireplaces, Pellet Stoves, Inserts MA, RI Blog
---