Custom Storage Sheds are a Practical Investment - Providence, RI
24 March 2017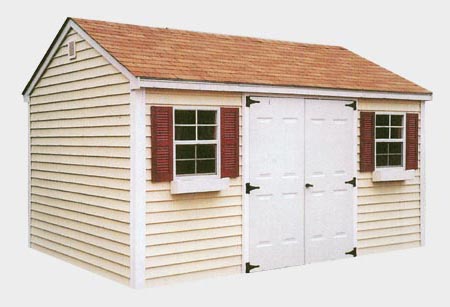 There many benefits of having a storage shed at home. If you need more space at home and want a centralized area for household, tool or toy storage, investing in one of the custom storage sheds in Providence, RI is just practical and imperative.
Custom sheds are the ideal solutions for homeowners who find that they have outgrown their home storage spaces. Overtime, homeowners accumulate tools, toys, and yard equipment. But this will no longer be a problem when there are custom sheds that can be used to extend your storage space.
While cleaning out and getting rid of older items can increase indoor storage, homeowners can still add extra space by considering the storage ideas for sheds. This includes using it for seasonal toys and tools, using if for a workshop, or using it for a kids clubhouse. You can enjoy less clutter in your home, clear out your garage, hide unsightly equipment, keep track belongings, and increase the value of your home.
To find out more about storage ideas for sheds, visit The Fireplace Showcase.
Fireplaces, Pellet Stoves, Inserts MA, RI Blog
---