Custom Storage Sheds for Extra Space or Workshop Space - North Attleboro, MA
8 July 2016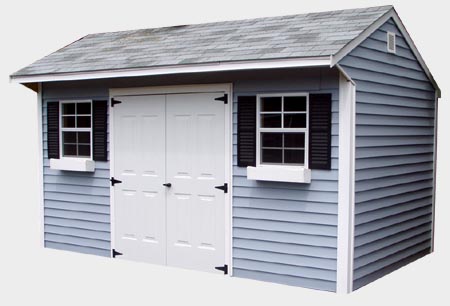 Custom sheds come in many different sizes, shapes, and colors. Because they are so versatile, attractive, and functional they have become more and more popular. There are many ways to use a storage shed and there are numerous benefits to having one, so it can be considered a practical investment.
By purchasing one of the storage sheds in North Attleboro, MA, you can enjoy extra storage space. They provide a nice, organized and sheltered place where seasonal decorations, toys and equipment can be stored. Extra or little-used tools or other items an be organized in such a way that they are easy to find when you need them. And because these items are now in a storage shed, you will have a home that is clutter-free and that makes room inside your home or garage.
Storage sheds can also give you a space for that workshop you have been dreaming of. If you have a hobby, a custom shed can become your private space separate from your home.
To find out more about options for custom storage sheds, contact the The Fireplace Showcase.
Fireplaces, Pellet Stoves, Inserts MA, RI Blog
---