Custom Storage Sheds Provide Organization for Things and More - Cumberland, RI
9 August 2016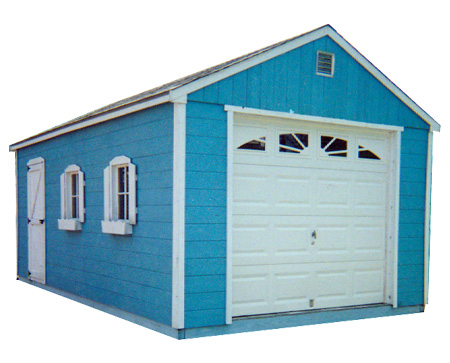 There are actually several storage ideas for sheds that can be found on the internet. You will see that there are many different benefits to having your very own storage shed, but mainly it is to provide organization for supplies.
Getting organized is important especially when you are busy. The storage sheds in Cumberland, RI provide you with a place to store your tools, garden supplies, and other things that need to be organized. You can use a shed for safe-keeping those seasonal tools and items that you no longer need but will use again during the year.
When you use custom sheds to store and organize, it makes finding needed tools and toys easier. Sheds are also made up of high quality materials that are durable enough to keep belongings well-protected.
Custom sheds can serve as a personal workshop, a home extension, a hobby space, or a place to keep your things organized. Homeowners will benefit from installing one in the backyard. The cost of custom sheds is very reasonable and add much benefit to homeowners who have acquired stuff over years. Additionally, for an affordable investment, you can enjoy all the beauty of custom sheds in your backyard. To find out more about storage sheds, contact The Fireplace Showcase.
Fireplaces, Pellet Stoves, Inserts MA, RI Blog
---