Direct Vent Stoves Transform a Home into a Relaxing Retreat with Just the Right Amount of Heat - Providence, RI
20 November 2014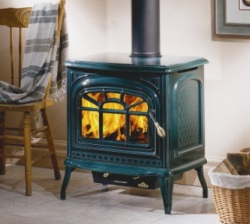 Direct vent stoves in Providence, RI are versatile because they do not require a chimney. They are directly vented through a wall or roof which helps eliminate drafts and heat loss experienced with other fireplaces.
Direct vent stoves gain their edge from the way they heat homes in Providence. These stoves draw air from outside the home while venting to the same outdoor atmosphere. As a result, they do not consume the warm air inside the house nor compete with other heating appliances for air. This also contributes to their improved performance in terms of heating efficiency and heating retention.
While guaranteeing a lifetime of comfort, direct vent stoves are also known for their process of clean burning and convenient heating. They can have a built-in adjustable flame and heat controls so it will be more convenient for you to transform your room into a relaxing retreat with the right amount of heat. These stoves also come in different design options so you can choose one to match the interior decor of your home.
To find out what size and style of direct vent stove satisfy your aesthetics and heating requirements, visit The Fireplace Showcase.
Fireplaces, Pellet Stoves, Inserts MA, RI Blog
---