Eastern Jungle Gym Sets Develop Motor Skills
15 April 2020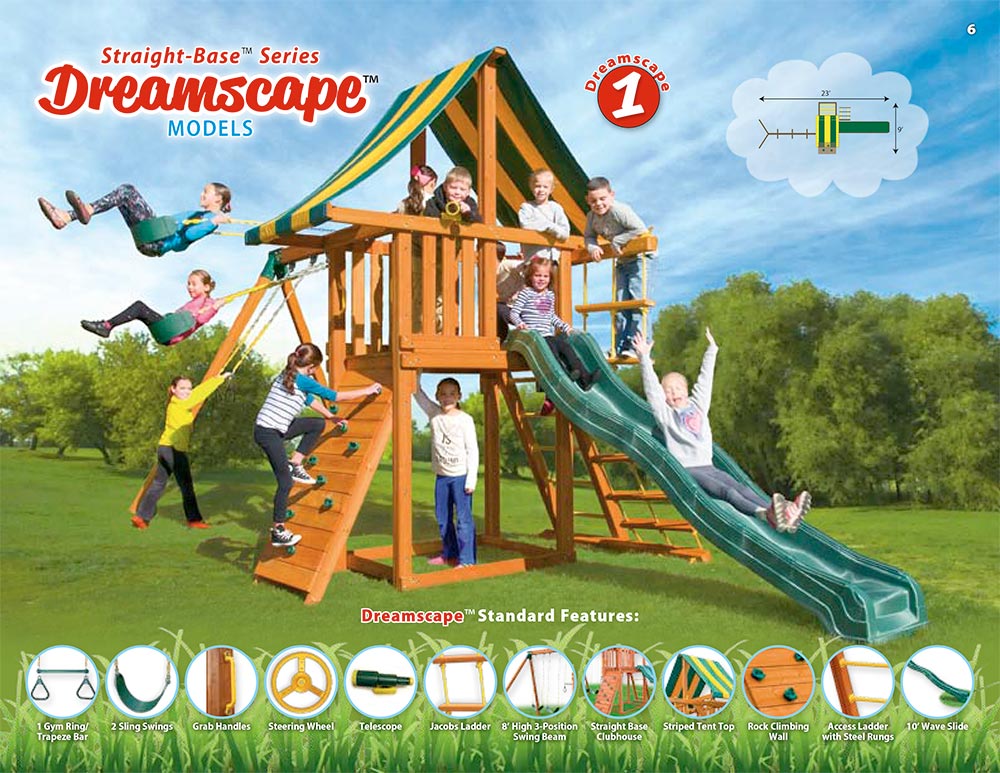 Empowering and expanding your children's outdoor play avenues play a significant role in their motor skill development. While outside and actively at play, our children exercise the imagination, motivates creativity, empowers clear thinking, and promotes a sense of confidence.
Providing your children with outdoor entertainment systems does so much more than tire them out so you can get them to sleep easier. A backyard swing set is a perfect training ground where children can develop mentally, physically, and emotionally. The Eastern Jungle Gym Set, for example, provides a variety of avenues to do just that. As an example, let's take a moment to review the Eastern Jungle Gym Set's Dreamscape model's features:
gym ring/trapeze bar
sling swings
grab handles
steering wheel
telescope
jacobs ladder
8" High 3 position swing beam
straight base clubhouse
striped tent top
rock climbing wall
access ladder with steel rungs
10' wave slide
To learn more about Easter Jungle Gym Sets and other back yard child development and recreational tools, contact The Fireplace Showcase.
Fireplaces, Pellet Stoves, Inserts MA, RI Blog
---