Eastern Jungle Gyms – The New Standard for Child's Play
15 May 2020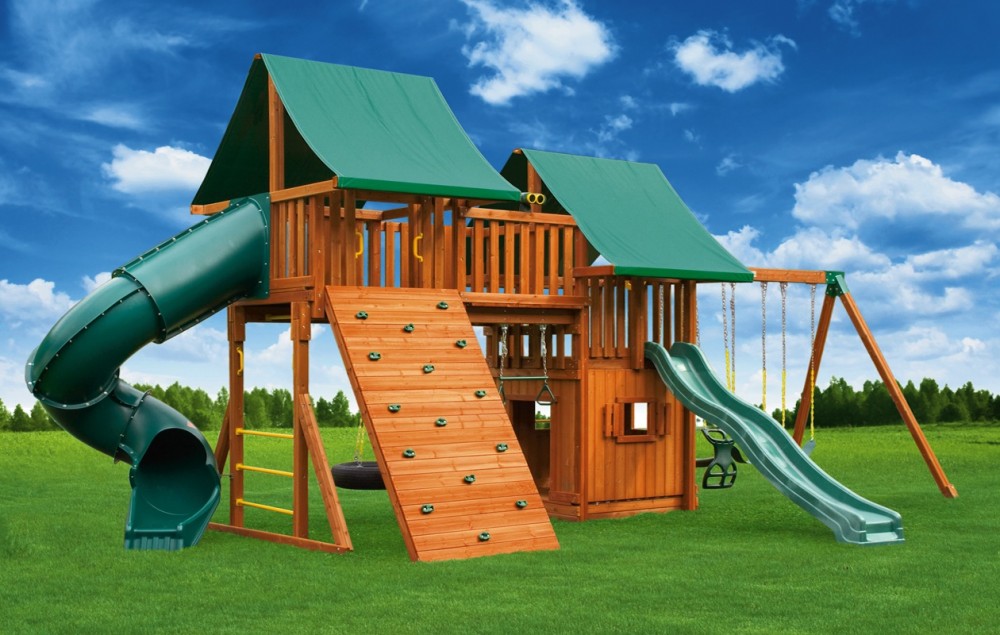 Since 1992, Eastern Jungle Gym® has delivered innovative, safe, and affordable jungle gyms and swing sets that last. It takes fine craftsmanship to outlive the children that we serve. You've seen kids destroy lesser quality play stations, but you've never seen them beat the Eastern Jungle Gym systems.
So let's take a moment to review just why that is and why they are the jungle gym of choice in and around Seekonk:
1. All construction is 100% Cedar (C. lanciolata). Because cedar is naturally resistant to rot and insect damage, no chemical treatment is necessary to preserve the wood (unlike other woods).
2. All Wood is sanded, with edges and corners rounded. Each piece is then factory-stained before installation. This ensures a safe and long-lasting finish.
3. Huge 4" x 6" and 4" x 4" Engineered Thru-Bolt Construction, plus the patent-pending Steel Bracket System, means you never rely on any single bolt or fastener alone. All the load-bearing points are double supported.
4. Heavy Duty Slides—sturdy wave slides with high side rails, and scoop slides with double-wall construction.
5. Heavy Duty Swing Hangers— heavy-duty swing hangers are the safest and strongest. Made of steel and cast iron mounted with thru-bolts.
6. Lag Bolt & Wood Screw Fasteners—never nails or staples! Lag bolts do not need re-tightening like carriage bolts or other through-bolt fasteners, so there's no need for annual maintenance or service.
7. Recessed Hardware means that all bolts are countersunk for a safe and aesthetically-pleasing look. No caps! Exposed bolts can create a hazard for loose clothing to catch on.
8. Straight coil Swing Chain is heated, primed, and Plastisol-Coated for a safe, smooth grip. No ropes or powder-coated chain!
9. Steel Ladder Rungs— unmatched in strength and safety. Wood step ladder rungs for easier access—6-inch wide steps for sure footing.10: All 4x4 and 4x6 beams use engineered thru-bolt construction, with the Exclusive Flush-Mount Fastener System.
To learn more about Eastern Jungle Gym Swingsets, contact The Fireplace Showcase.