Fireplace Inserts Provide Heating Solutions that are Cost-Effective and Environmentally Friendly - Seekonk, MA
28 November 2014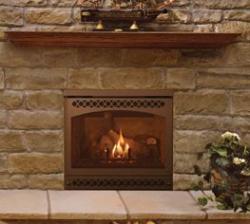 Fireplace inserts in Seekonk, MA are made to sit within a classic open hearth fireplace to sufficiently generate more efficient heat. Fireplace inserts replace the old-fashioned open fireplace, as a more energy-saving alternative when it comes to home heating.
Inserts for fireplaces are very effective for fireplace heating in your living space and grant you the convenience of transforming your existing home heating system. While you sit before a crackling fire and experience the cozy heat from fireplace inserts, you can rest assured that they can also help lower winter heating bills.
Fireplace inserts are able to provide even more enough heat to safely keep homes warm and comfortable during winter. With wood fireplace inserts, you can burn real wood to heat your home even during power interruptions. But if you want a fire without the hassle of wood, you can choose pellet stove fireplace inserts. For the most convenience, gas fireplace inserts are the easiest, most hassle-free choice.
To choose from traditional to contemporary styles of fireplace inserts to heat your home, visit The Fireplace Showcase.
Fireplaces, Pellet Stoves, Inserts MA, RI Blog
---