Fireplace Inserts Provide Supplemental or Total Home Heating - Boston, MA
14 November 2014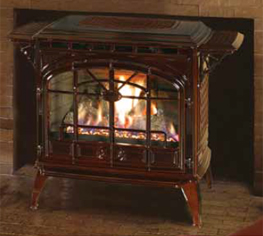 While winter is inevitable, you can still be warm at home with the help of cast iron stoves and inserts. Fireplace inserts help ensure the best warm indoor temperatures in winter while adding to the aesthetic value of your home's interior.
Fireplace inserts in Boston, MA provide supplemental home heating even without electricity. This means that you can stay warm and comfortable in winter even when there is a power outage. Fireplace inserts come with controls that allow you to adjust with ease the amount of heat you want sent to your specific living space.
These inserts for fireplaces deliver safe home heating solutions with aesthetics also in mind. Not only will they brighten a room with the fire they give off but they also are made with stylish designs that enhance any decor. Fireplace inserts come in different styles and sizes so they can provide the right amount of heat for your home.
Control your warmth and comfort and enjoy high-efficiency heating this winter. Find a fireplace insert that fits your specific needs and personal style. For a wide selection of fireplace inserts and wood burning stoves, visit The Fireplace Showcase.
Fireplaces, Pellet Stoves, Inserts MA, RI Blog
---