Fireplaces are a Favorite Amenity and a Reliable Heat Source- Providence, RI
12 September 2014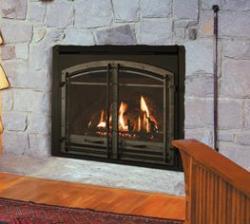 Wood burning fireplaces allows your living space to be more comfortable. They add extra heat to homes and rooms to keep you from being cold while relaxing after work in the fall and winter But they also add an extra touch of beauty to any house. Fireplaces also help cut down on energy costs because they are more cost-effective than other heating appliances that are dependent on fossil fuels. For these reasons, wood fireplaces have become a favorite amenity and a reliable heating source in many houses in Providence.
No other heating appliance can offer the same kind of cozy warmth from a fire that fireplaces in Providence, RI can provide. They must be strategically located so that they can offer safe and efficient heating but also so they can be the perfect place for you and your family and friends to gather.
With a wood burning fireplaces extreme cold weather will not be able to keep you from enjoying relaxing with your loved ones even in the extreme cold of Northeast winters. The room with the fireplace will become your sweet resort when the worst kinds of winter storms hit. They will even keep you warm when the electricity goes out.
For more information on choices of fireplaces for your home, contact The Fireplace Showcase.
Fireplaces, Pellet Stoves, Inserts MA, RI Blog
---