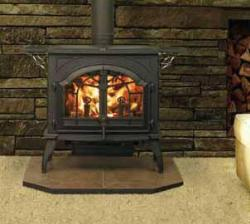 It may be spring, but now is a great time to buy a wood burning stove, gas stove or pellet stove for your home. With end of year clearance sales, manufacturer specials and no installation wait time, this is the perfect time to buy and be ready for next winter. Avoid the rush!

Are you still considering a gas wood or pellet stove? If so, head to the Rhode Island Home Show at the Rhode Island Convention Center in Providence this weekend. Come visit the Fireplace Showcase at booth #701. We are more than willing to help you decide which appliance will be best for your home and your lifestyle.

Home heating bills have only gone up in recent years. There is no reason to assume next year will be any different. When you add a wood stove, gas stove or pellet stove to your home you will add an efficient heat source that will cut down on your overall heating expenses. Additionally, you will add ambiance and value to your home as well.

At The Fireplace Showcase, we carry a wide selection of catalytic and non-catalytic wood burning stoves and inserts, a wide selection of gas stoves and gas inserts for your fireplace that are both vented and vent free, and a wide selection of pellet stoves and pellet stove inserts. And, we are also offering a home show special that runs through April 14th: free installations on all gas, wood and pellet stoves and you will receive $500 toward your installation fee.

For more information, contact us.
Comments (0)
|
Trackbacks (0)
|
Permalink
|
|