Full View Gas Fireplace Inserts – Beauty and Efficiency in One - Boston, MA
6 March 2015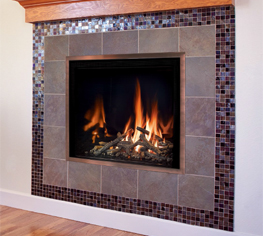 Mendota gas fireplace inserts in Boston, MA generate heat that promises a lifetime of comfort in your home. Each of these fireplace inserts is a product of a century-old tradition of craftsmanship that is matched with state-of-the-art gas technology.
Known for its careful hand assembly, Full View fireplace inserts have a heavy-gauge steel and full-seam welding that can be custom-designed to fit into your existing open hearth. You can even choose from a variety of designer fronts and doors to match its beauty with your décor while it provides efficiency in keeping your home warm and cozy during winter.
Mendota FullView fireplace inserts are gas fireplace inserts that are available at the Fireplace Showcase. They can be inserted into your existing fireplaces quickly and perfectly to become an instant accent in every home. Their highly efficient heat-generating function can be controlled and adjusted to your preference. You will also enjoy the luxury of getting a full view of the burning fire. Therefore, Mendota FullView gas fireplace inserts offer an unforgettable experience, warming and entertaining your family and friends of being by the burning a natural looking fire through the cold winter months.
To discover the Mendota difference of fire burning view and heat output, visit The Fireplace Showcase.
Fireplaces, Pellet Stoves, Inserts MA, RI Blog
---