Functional and Fanciful Swing Sets for Kids are Hot This Summer - Providence, RI
12 July 2014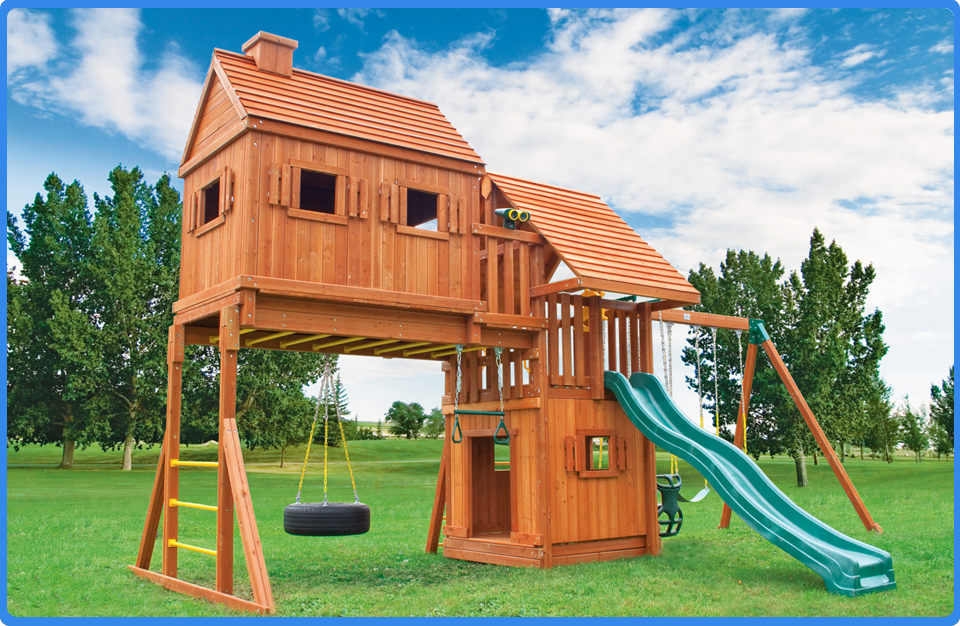 Who hasn't dreamed of living in a tree house? It is now possible to make wonderful memories of your fun-filled backyard adventures in a tree house even if you do not have big tree at home.
Tree houses are often built for recreation and other leisure purposes. Wouldn't it be great for your kids to experience playing in a tree house? What better way to enjoy the warm season than playing at your Fantasy Tree-House Swing Set?
Fantasy Tree-House Swing Sets in Providence RI are functional and fanciful, making them a perfect place to play while the sun is out. This is durable enough for kids to play at. They will surely love it. This swing set incorporates the concept of a tree house and includes a climbing wall as if your kids are really climbing a tree trunk. Plus, it comes with a sliding board to make playing at your backyard more enjoyable.
Tree house swing sets are designed not just to keep the kids busy physically. These swing sets are also a motivation to build the kid's imagination, providing them a platform in which they can feel how fun it is to climb a tree and how liberating it is to be staying above the ground.
There are also other custom designs for swing sets in Providence RI which you could use in your backyard this summer and all throughout the year. Just contact The Fireplace Showcase for more details. And, right now, our swing sets are 25% off!
Fireplaces, Pellet Stoves, Inserts MA, RI Blog
---