Gas Fireplace Inserts: Have an Instant Fire For A More Relaxing Holiday Season
24 October 2018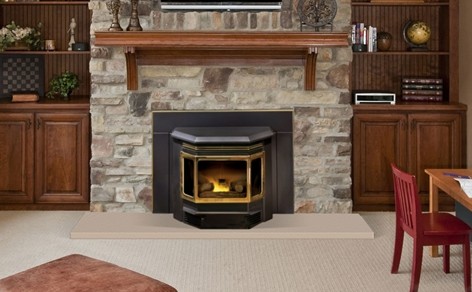 With events already starting to line up on your holiday calendar, you may not be thinking about the fire, stacking wood, and you older, open hearth. But, from holiday ambiance to finding time to relax, wouldn't it be nice to have a fireplace where you could just sit down on the couch or recliner, push a button, and turn on the fire instantly? For hectic homeowners this holiday season, a gas fireplace insert is the ultimate in heating and ambiance upgrades.
Compared to traditional wood-burning fireplaces, gas fireplace inserts in Cumberland, RI are easy to operate, easy to keep clean, and easy to have installed. With the revolutionary touch system, homeowners simply press a remote control to light and adjust the heat settings. They are also equipped with thermostat control so regulating the heat is ultimately effortless. Having a gas fireplace insert will make your holidays even more enjoyable and satisfying.
Furthermore, adding a fireplace insert to your open hearth will provide your living room with an instant facelift. The marvelous designs plus the beautiful fire it produces will certainly bring a cozy and mesmerizing ambiance to your home, perfect for relaxation and holiday cheer. To find out more about gas fireplace inserts, contact The Fireplace Showcase.
Fireplaces, Pellet Stoves, Inserts MA, RI Blog
---