Gas Fireplace Inserts: Lower Heating Bills and More Style
10 October 2018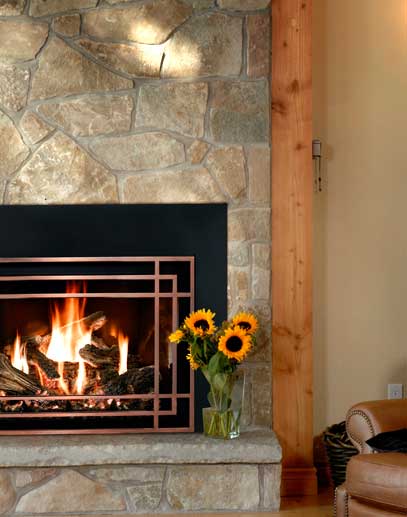 Winter brings with it higher monthly bills. It is hard to skimp on home heating when the cold temperatures hit and energy bills are the biggest regular expense of any homeowner. Finding the right way to heat your home is the key. If you want to lower your home energy bill while staying warm at the same time, consider adding a gas fireplace insert to your home. Gas fireplace inserts are incredibly efficient, often they have a higher efficiency rating than your home's furnace.
The efficiency of gas fireplace inserts in Boston, MA is incomparable to other heating options and they are certainly far more efficient than an open hearth. In fact, most gas inserts for fireplaces will have a rating of 86% energy efficient, that is higher than most HVAC systems. This is because the firebox is sealed preventing the heat from escaping. Most are also equipped with high quality blowers so the warn air is circulated out into the living area. Additionally, gas inserts can be thermostat controlled so that heat is properly and efficiently regulated.
Also of importance however is the fact that fireplace inserts are stylish with an attractive and modern look. If you have an old, open, outdated hearth, simply install a gas insert for an instant and inexpensive facelift for the entire room. With the wide array of styles and designs available, homeowners can find the perfect insert to match their home and their decor. t
Contact The Fireplace Showcase for more information on gas fireplace inserts.
Fireplaces, Pellet Stoves, Inserts MA, RI Blog
---