Get Pizzas Ready in 2 Minutes with Rossofouco Italian Pizza Oven
25 September 2023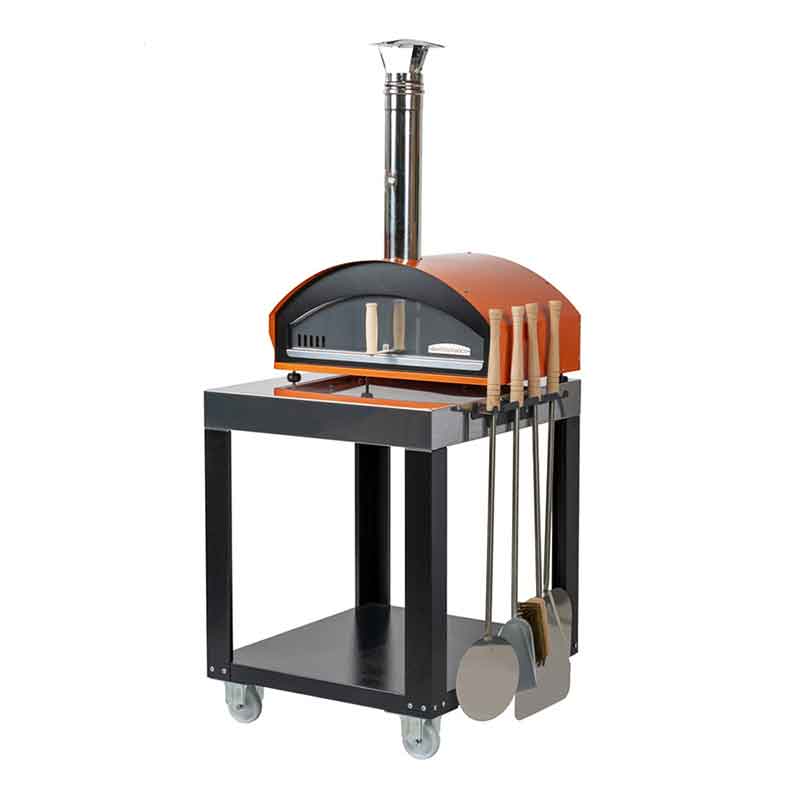 Made in Italty and imported to our store, the Rossofouco Italian Pizza Oven is a true European appliance. With stainless steel, food grade interiors and a famously designed heat trap, warm your oven in minutes and cook personal pizzas in minutes. You can also cook a variety of other foods in the oven. We love using our cast iron skillet for steaks! Normal Price $1,199, Sale Price $1019.15
Features:
Direct Wood Burning Oven: offers simplicity and with the domed top generates that great taste and even cooking area.
Made in Italy: Rossofouco products are completely made in Italy with top-quality materials.
2 Year Warranty: Two year warranty on the combustion and baking chambers.
Easy Maintenance: Rossofouco ovens allow for easy dismounting and reassembling right on the spot and are easy to clean.
Portability: the MINO is big on flavor, yet small enough to take to your next event.
Get your Pizzas Ready in 2 minutes! Contact
The Fireplace Showcase
and grab a new Rossofouco Italian Pizza oven!
Fireplaces, Pellet Stoves, Inserts MA, RI Blog
---