Grill, Stove, and Insert Specials
11 May 2012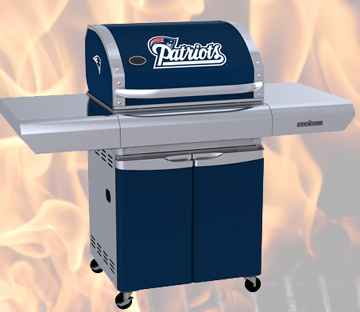 At Fireplace Showcase we have specials on gas grills, as well as stoves and inserts. There are so many specials going on we don't even know which one to talk about first.

Are you looking for a new gas grill? Perfect, because we are giving one away. Sign up for our monthly raffle, no purchase is necessary, and you will be entered into a raffle for a new Gas Team Grill with a Patriots logo. Team gas grills are the perfect gas grills for the avid sports fan. The Patriots Team Grill has a value of $1299 and it can be yours for free.

Get ready for the next heating season, and take a look at our Quadrafire wood, pellet and gas stoves and inserts. If you sign up for our web coupon you will receive $300 off your purchase. Quadrafire stoves and inserts offer wonderful and warming ambience. Wood, Pellet and Gas Stoves are conventional and efficient. They are available in a variety of sizes and style and are easily added to most rooms.

At Fireplace Showcase we are also having a red tag sale on other styles of pellet stoves, and wood burning stoves as well as fireplace accessories.

Come on in and take a look at everything we have going on at Fireplace Showcase in Seekonk.
Fireplaces, Pellet Stoves, Inserts MA, RI Blog
---