Harman XXV-TC Pellet Stove: Tribute To Decades of Harman Success
27 July 2022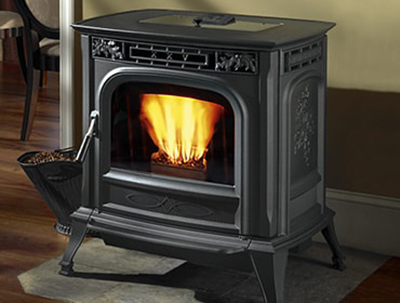 More homeowners are switching to pellet stoves as a response to persistent oil and electric price increase. Pellet stoves provide a cost-stable solution for home heating purposes. When it comes to pellet stoves, Harman is well known as the "powerhouse" of pellet stoves.
In this blog, let us introduce to you Harman XXV-TC pellet stove. This tribute to decades of Harman success burns with an uncompromising commitment to quality. The XXV-TC pellet stove is popular for its cast iron workmanship and intricate oak leaf styling, but loved for its unmatched temperature accuracy and control. Harman continues to raise the standard for excellence, with the revolutionary EASY Touch Control system making the pellet stove experience easier and more intuitive than ever before.
Awesome features include:
Smart operation with EASY Touch Controls
Near silence in Whisper mode
View fuel levels easily with tinted hopper lid
Less loading with 65lb hopper capacity
Elegant flame-reactive mirrored glass
Installation made easy with direct vent
The Harman XXV-TC pellet stove is available at The Fireplace Showcase. Contact us or check out the unit directly at the store.
Fireplaces, Pellet Stoves, Inserts MA, RI Blog
---