Hearth and Grill Products at the RI Home Show - Providence
4 April 2014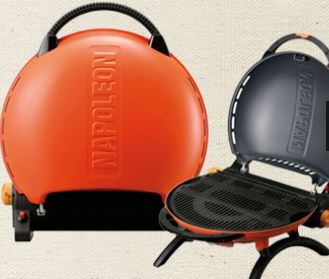 If you are making any types of changes to your home, anything from a new roof to a new patio and gas grill, you need to head to the Rhode Island Home Show this weekend. If it is a new grill you are in the market for, head over to booth #701 to see the Fireplace Showcase where we will be raffling off a new Napoleon portable gas grill.
For tailgate season, beach time, festivals and picnics this portable gas grill can go anywhere you want to go. You are used to a small, portable grill being a charcoal grill. Charcoal grills are less convenient and not as easy to use as gas. But with this Napoleon gas grill, you have portability and convenience.
Anywhere, anytime, the Napoleon portable gas grills make having fun easy. For camping, hiking or boating, you can go anywhere and still have the comfort and convenience of quality grilling. Anywhere outdoor space can is limited, these portable barbecues are the perfect solution.
At the Rhode Island home show this weekend, visit Fireplace Showcase and you can take a look at hearth and grill products for inside your home as well as for your outdoor living space.
The Rhode Island Home Show will be held at the RI Convention Center, 1 Sabin Street, Providence, RI.
Home show dates and times:
Thursday, April 3
3pm - 9pm
Friday, April 4
3pm - 9pm
Saturday, April 5
10am - 9pm
Sunday, April 6
10am - 5pm
For more information, contact The Fireplace Showcase.