Hearthstone Fire Pit: Barbecue Pit Grill
7 June 2023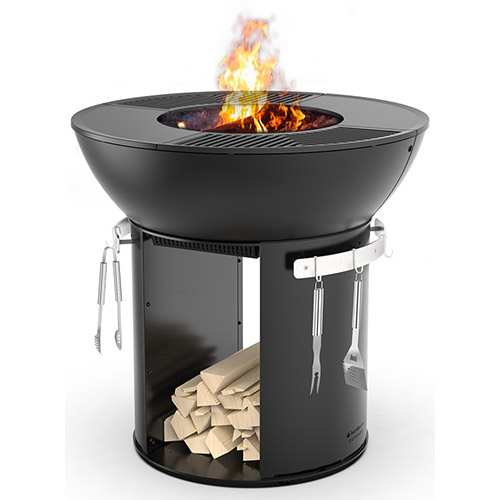 Welcome, Hearthstone enthusiasts and grill aficionados! Today, we're diving into the world of outdoor cooking with a truly remarkable piece of equipment: the Hearthstone Barbecue Pit Grill. Combining the joy of Hearthstone with the sizzling delight of barbecuing, this grill is a perfect addition to any backyard or gathering. Join us as we explore the features, benefits, and mouthwatering possibilities that this unique grill brings to the table.
Wood fire cooking: The barbecue fire pit is made for cooking with friends while socializing around the fire. The flavor and aroma of wood fire cooking can't be beat.
Functionality: The Hearthstone Fire Pit serves as both a decorative element and a functional fire pit. If you enjoy spending time outdoors and having a fire pit to gather around, this is a great addition to your backyard or patio.
Quality construction: Hearthstone fire pits are built to last a for years. The fire pit and cooking rings are constructed from solid cast iron parts, and the base is made from heavy powder coated steel with stainless steel rails for tools and utensils.
Easy to use and clean: Arrange the fire and coals to control the temperature of your grills. Once you're finished cooking, the enameled cooking rings clean up easily.
Hearthstone Barbecue Fire Pit is available at The Fireplace Showcase. Contact The Fireplace Showcase to grab your fire pit set today!
Fireplaces, Pellet Stoves, Inserts MA, RI Blog
---