Hearthstone Fire Pit Grill: Great Addition To Your Outdoor Living Space
23 June 2023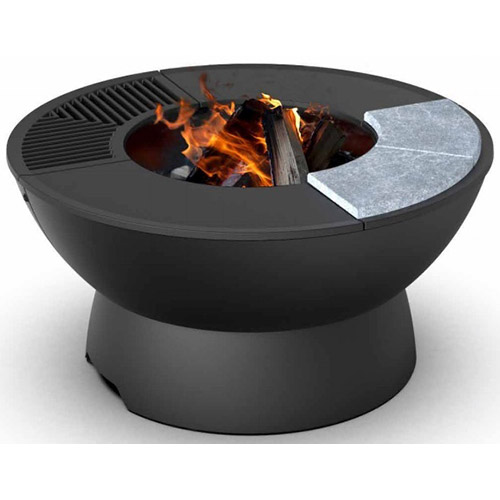 The Hearthstone Fire Pit Grill is indeed a fantastic addition to any outdoor patio. It combines the functionality of a fire pit with a grill, providing a versatile and enjoyable cooking experience.
ne of the main advantages of the Hearthstone Fire Pit Grill is its dual-purpose design. During the colder months, it can be used as a traditional fire pit, providing warmth and ambiance to your outdoor space. You can gather around the fire with family and friends, roast marshmallows, or simply enjoy the crackling flames.
In addition to its fire pit functionality, this fire pit grill also features a built-in grill grate. This allows you to cook delicious meals outdoors, whether you're grilling steaks, burgers, vegetables, or even pizza. The grill grate is usually made of durable materials like stainless steel, ensuring even heat distribution and easy cleaning.
Another advantage of the Hearthstone Fire Pit Grill is its aesthetic appeal. It adds a rustic and inviting touch to your patio, creating a cozy atmosphere for gatherings and outdoor entertaining. You can find different designs and finishes to suit your personal style and complement your patio decor.
Safety is always a concern when using fire-related products, but the Hearthstone Fire Pit Grill typically comes with safety features like a mesh spark screen and a sturdy base to ensure proper ventilation and prevent sparks from flying out. However, it's important to follow the manufacturer's instructions and take necessary precautions when using any fire-related equipment.
Overall, the Hearthstone Fire Pit Grill is an excellent choice for those who want to enhance their outdoor patio experience. It offers the warmth and beauty of a fire pit and the convenience of a grill, making it a versatile and enjoyable addition to your outdoor space.
Contact The Fireplace Showcase and grab your Hearthstone fire pit grill today!