Hearthstone Patio Ovens Turn Your Backyard Fire-Based Pizzeria
21 July 2021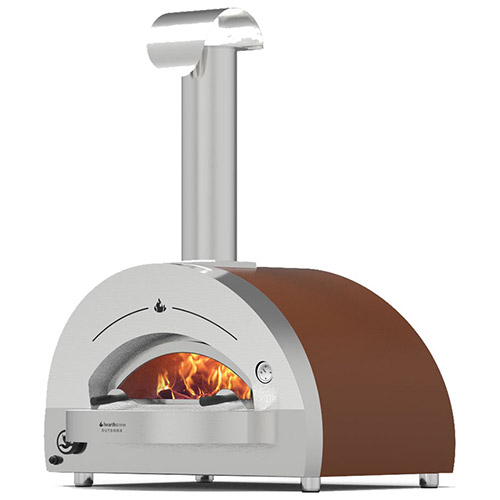 Let us take you back to place and time that we've all been to. We've entered a restaurant with a wood or gas-fired pizza oven and the first thing you notice is that smell. That combination of flour, meat, and vegetables cooking in an open-fired grill produces an aroma that not only smells remarkable but delivers a sense of calm. Hard to explain why, but it does. Now, imagine if you could recreate that same scene in your own back yard. Well you can with the Hearthstone Patio Oven 5.8! Prepare for kids, friends, and neighbors! You won't be able to keep them away.
This patio oven can heat up quickly and is fun and easy to use. Start a fire using either wood or gas and you'll be ready to cook in about 20 minutes. With 5.8 square feet of oven space, you can cook for a crowd. The wide opening makes it easy to arrange and maneuver multiple dishes at the same time, and the glass window in the oven door lets you keep track of everything. Beyond tool sets and gloves, we offer a range of cooking accessories to expand your patio oven menu. Try the rib rack and grill kit for meats and veggies, and use the smoker box to add some flavor when cooking with gas.
Isn't this patio oven a good addition to your cooking appliances? If you are interested with this oven, it is available at The Fireplace Showcase. Contact us today or visit our store to see this cool unit today!
Fireplaces, Pellet Stoves, Inserts MA, RI Blog
---