High-Quality Gas Grills Improves your Outdoor Cooking Experience - Providence, RI
24 June 2015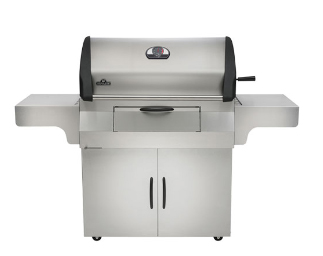 Gas grill cooking is definitely one of the most anticipated outdoor events of this season in Providence. The smell of grilled meat makes summer even more fun. For this reason, you want to have the best grill for your summer cookouts. A nice new grill ensures that there are no unforeseen problems, setbacks or issues when it comes to outdoor entertaining and outdoor cooking.
With top rated gas barbeque grills in Providence, RI, you can be confident that you will have unforgettable grilling experiences this season, complete with unforgettable food. Using high-quality gas grills is comparable to having your indoor kitchen outdoors. Great gas grills are convenient and make grilling tasty food a whole lot more fun with significantly less work.
You can take charge when grilling the food while you watch your family and friends having fun in your outdoor space. And since gas grill cooking is an outdoor activity that can make some of the best summer memories, it is important that you have the right grill to meet your outdoor grilling needs. Regardless of if you are a novice or an expert at grilling, Fireplace Showcase has the right grill to meet your needs and your budget. Your family and friends can gather around the patio while you show off your grilling. With many available and affordable grill options to choose from, you can have a outdoor gatherings this summer that will make memories for a lifetime.
To find out more about our gas grills, contact The Fireplace Showcase.
Fireplaces, Pellet Stoves, Inserts MA, RI Blog
---