How Old Should My Kids Be for Their First Swing Set
10 June 2020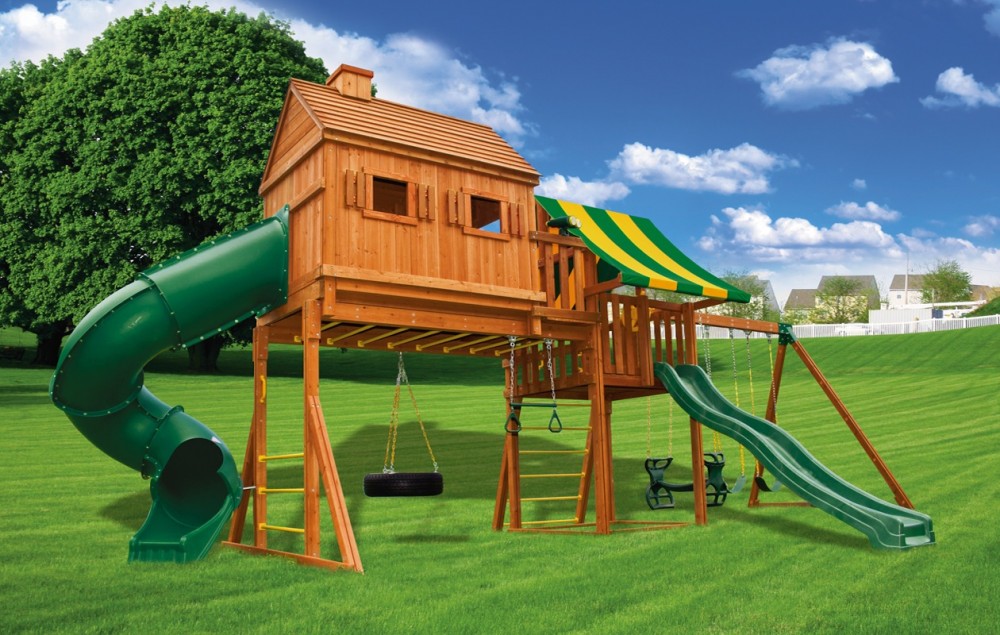 If you're uncertain about whether or not your child is ready for their very own swing set and jungle gym, this blog is intended to help you figure that out. If you are already in the market for a backyard swing set here in Seekonk, we'd like to introduce you to our line of Easter Jungle Gym swing sets. Since 1992, they have produced America's finest made swing sets and jungle gyms. We'd love to show you how they have changed the lives of both children and parents alike. So, is your child ready for their first swing set?
Swing sets may be purchased for children as young as toddlers, and used for more than a decade, as the kids enter adolescence. Of course, this is not the case with all playsets – only the larger ones, which are typically made of wood, like the Easter Jungle Gym which is made of 100% cedar. You may be thinking that a larger swing set is too big for your child. That's simply not the case. The little ones have a ball zipping down the slide with mom or dad's help. They also enjoy swinging in the bucket swing, which can be swapped out for a traditional sling swing as the kids get older. The little ones can play in the clubhouse too, as long as they have adult supervision. Some jungle gyms even allow for a sandbox or picnic table – both perfect for small children. The idea is to purchase a swing set with some activities for the child to enjoy now, and several other activities for them to grow into.
As your kids get older, you will find that they use the swing set as more of a "hang out" place. This is always a welcomed development for parents, as preteens seek outdoor time with friends in their very own backyard. It is hard to think of a safer place for the kids to gather after school!
We've been building swing sets for families like you in Seekonk for over 20 years now. With Eastern Jungle Gym outdoor swing sets, your kids can still enjoy the outdoors this summer. This jungle gym set is what you need to keep them healthy and fit. Contact The Fireplace Showcase to order your swing set today.
Fireplaces, Pellet Stoves, Inserts MA, RI Blog
---