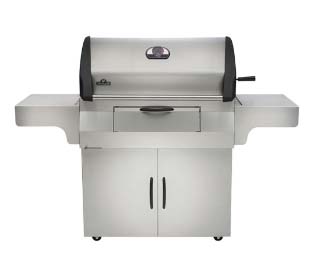 Outdoor grills, come in a variety of sizes from a mini to extra-large. Whichever size you choose, grills can give you an fun outdoor cooking experience. Learn to cook several foods at once or experiment with baking and roasting on them too.
But of course, to get the most from your grill, you need to know how to take care of them so they can last for many years. Below are tips on how to keep your grills in mint condition even after several seaspms.
COVER
Obviously, grills are for cooking outside. However, leaving them exposed to the weather is not a great idea, all grills should be covered. Grill covers are available in different sizes, styles, and shapes to protect them. Use a grill mat underneath the grill to catch grease and debris while cooking.
CLEAN
Your grill needs regular, thorough cleaning. It is recommended that you clean it every after five uses and get rid of dirt and debris. More importantly, clean the part of the grill where the air and gas mix to feed the burner. This part is vulnerable to be the hideout for insects when the grill is not in use. Even a small obstruction in the tube can become hazardous. The parts of a grill can easily be cleaned with soapy water, or replaced when necessary.
CAUTION
Your grill should be carefully stored as well. Remember to never place a grill in a garage or any other flammable, covered area. Always keep it at least 10 feet away from the house or parked vehicles.
For more information on outdoor grills, contact The Fireplace Showcase.
Comments (0)
|
Trackbacks (0)
|
Permalink
|
|