Lawn Furniture Transforms Any Outdoor Setting into the Perfect Place to Lounge and Relax – Providence, RI
13 August 2015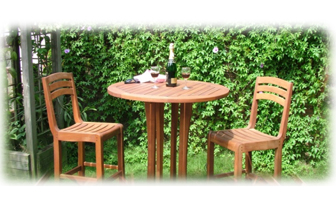 There is something special about FSC Maidenii lawn furniture in Providence, RI which makes summertime more memorable. Perhaps it is because of the comfort and convenience that this table and chairs set gives to any homeowner or visitor when relaxing in an outdoor space. With this lawn furniture, will you be able to purchase the necessary number of slightly reclined chairs that you need to accommodate your space as well as a matching, gorgeous, sturdy table on which you can serve your friends and family.
When you invest in attractive and durable lawn furniture, you can be confident that it will serve you well for a long time while looking as good as new for years. This makes FSC Maidenii lawn furniture a great investment because of its quality and its beauty.
A stunning set of FSC Maidenii furniture can add style to your yard or patio, instantly transforming it into a favorite spot at home. Each outdoor furniture set makes a perfect place to lounge and relax during the warm weather in Providence.
To find out more about lawn furniture that can offer unmatched comfort and exceptional durability, visit The Fireplace Showcase.
Fireplaces, Pellet Stoves, Inserts MA, RI Blog
---