Napoleon Gas Grills Are Great Quality that Makes Grilling Tasty Food a Lot of Fun and Less Work - Providence, RI
14 May 2015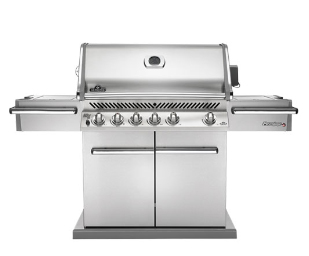 Summer is here and it is the best time to purchase a top rated gas barbeque grills in Providence, RI. There are also other backyard accessories you can get to improve your grilling experience this season.
Using Napoleon gas grills is like bringing your home kitchen outdoors. They are great quality which makes grilling tasty food a lot of fun and less work. You can grill food while you watch your family and friends having fun in the yard this summer. Napoleon Gas Grills are easy to use which is why even if you are a novice griller, you will still be able to serve safe and delicious food for everyone to enjoy during an outdoor gathering.
The Napoleon grills come in different sizes and styles so you can choose one that fits your preference for gas grill cooking. If you think you will have a hard time choosing what is really right for you, you can tell us what your specific needs are so we can give you expert advice as to what particular model fits you best.
For everything that you need to transform your ordinary backyard into an outdoor paradise, visit The Fireplace Showcase.
Fireplaces, Pellet Stoves, Inserts MA, RI Blog
---