Napoleon Gas Grills to Cook a Perfect Steak Effortlessly - Providence, RI
1 July 2016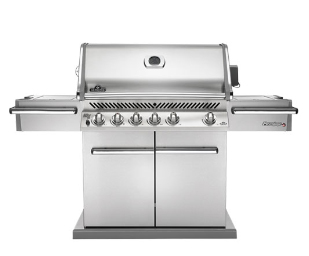 May different facets are incorporated in Napoleon Gas Grills that make them a work of functional art. This is why it is not a surprise that they are often hailed as the top rated gas barbeque grills in Providence, RI.
The smell of food grilling and the relaxed atmosphere of outdoor cooking is all part of the gas grill cooking experience. And when you use a Napoleon gas grill, you can experience this and more. These gas grills have the ability to regulate the burner heat temperature to maintain consistent heat to make grilling easier and more satisfying.
Engineered performance and masterful designs are what Napoleon gas grills are all about. These grills have been strategically engineered so that everything you need to have a memorable outdoor kitchen experience is included. In addition to the fact that they come with amazing features to ensure safe grilling and that they grill a perfect steak effortlessly, the Napoleon gas grills are also aesthetically pleasing. Enjoy the beauty and sleek design of a Napoleon gas grill while you are grilling.
To find out more about Napoleon gas grills, contact the The Fireplace Showcase.
Fireplaces, Pellet Stoves, Inserts MA, RI Blog
---