NAPOLEON GRILL: High-Quality Components, Superb Cooking
12 August 2020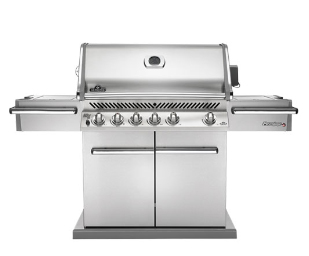 Home outdoor fun is never complete without the traditional backyard cookout. Any time of the year there is always a time for a barbecue. And when it comes to grilling, you want to be informed about the various grilling options and choose a style and quality that best suits your needs. We devote much time and effort within our blog to help you get fully informed about the various high-quality BBQ products represented here at Seekonk's The Fireplace Showcase. Today, our focus is on one of our truly remarkable offerings, the Napoleon grill series.
One of the most celebrated aspects of this series of grills are the state of the art material construction that has proven to deliver extreme heat while also delivering an unmatched long life span. To many consumers, especially the steak lovers out there, this is a highly attractive feature. The ability to cook at extremely high temperature gives the average homeowner the ability to grill steaks as the professional chefs do. The Napoleon grill series come in various shapes and sizes with both gas and charcoal fuel options. But to be clear, high-heat cooking is but one of the major attractions to Napoleon grill products. We'd love the opportunity to lay things out for you in persona and in detail.
For more information regarding Napoleon grills, contact The Fireplace Showcase.
Fireplaces, Pellet Stoves, Inserts MA, RI Blog
---