Napoleon Grills Enhance the Look of Your Outdoor Kitchen
13 June 2019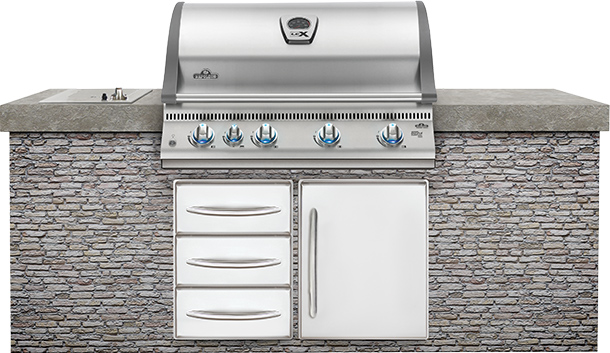 Throughout the summer, outdoor cookouts are one of the most anticipated and celebrated events. If you regularly hold the gathering within the comforts of your backyard, perhaps it's time to spruce up your outdoor kitchen and get the beautiful and highly functional Napoleon Built-In Grill to aid you in your outdoor cooking event.
Napoleon Built-in Grills here at our Seekonk, MA showcase will not only enhance the look of your outdoor cooking station, it will also help you create awesome meals. These grills are equipped with infrared burners so you can perfectly cook a meal as fast as 20-30 minutes. Moreover, Napoleon gas grills offer an oven-like performance with its roll top lid. The tightly sealed lid can retain maximum heat inside the grill so it can roast meat or baked pizza like an oven. And if you love that smoky charcoal aroma, Napoleon's optional charcoal tray is designed to let you add the fun & flavor of charcoal anytime, on your gas grill. Simply replace necessary sear plates with the charcoal tray, add charcoal and light with your gas grill.
Napoleon Gas grills will definitely take your outdoor cooking to the next level. You will surely earn good complements from your friends with your elegant outdoor kitchen and with the amazing meals you created from your powerful gas grill. To learn more about Napoleon Grills, contact The Fireplace Showcase.
Fireplaces, Pellet Stoves, Inserts MA, RI Blog
---