Napoleon Portable Gas Grills are A Work of Functional Art - Cumberland, RI
13 June 2016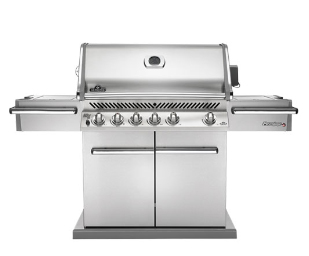 If you ask about the top rated gas barbeque grills in Cumberland, RI, you would often hear the brand Napoleon. This is simply because Napoleon gas grills are one bigger names in the gas grill industry. When it comes to being aesthetically pleasing and fully functional, these gas grills are what people choose in preparation for summer grilling.
If you enjoy outdoor gas grill cooking, then invest in high quality grilling equipment such as Napoleon portable gas grills. The cast iron design makes grilling a pleasure.
Truly, the Napoleon portable gas grills are a work of functional art because they can deliver on all your grilling needs. They make your outdoor cooking easy. And, a Napoleon gas grill is more convenient to clean which is just another advantage of this line of gas grills.
To find out more about Napoleon gas grills, contact the The Fireplace Showcase.
Fireplaces, Pellet Stoves, Inserts MA, RI Blog
---