Napoleon Portable Gas Grills are One of The Top Rated Gas Barbeque Grills - Attleboro, MA
20 May 2016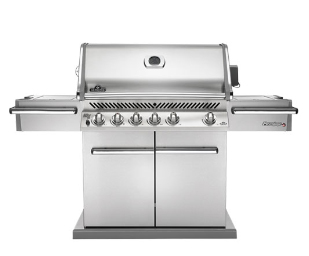 All summer you see people heading outside to enjoy the warm weather. Most head to the beach, parks and picnics. But many choose to stay at home and enjoy the outdoors on their patio or backyard. This is the perfect opportunity to enjoy gas grill cooking. Summertime is short in New England, make sure that you are using a top rated gas grill to make the most out of the season.
As far as top rated gas barbeque grills in Attleboro, MA, the Napoleon portable gas grills are always rated high, if not #1. This is because they are engineered with performance and masterful design in mind. They are made of full stainless steel construction which also makes them a beautiful grill as well.
Napoleon portable gas grills are perfect for outdoor backyard grilling. Grill your favorite food to easily and it will taste great too. These gas grills have the complete package, including safety features, to create exciting grilled dishes for family and friends this Memorial Day Weekend.
To find out more about gas grills, contact the The Fireplace Showcase.
Fireplaces, Pellet Stoves, Inserts MA, RI Blog
---