Napoleon Portable Gas Grills are The Best for Backyard Grilling This Summer - Providence, RI
26 April 2016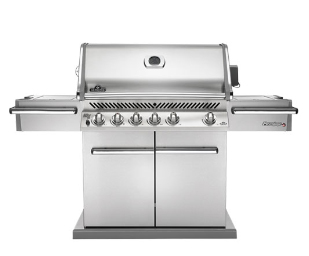 Summer is almost here again, now the perfect time for backyard gas grill cooking. In order to ensure that your food is grilled to perfection, you need the best backyard gas grill in place.
While you are busy searching for the great grill recipes, search for the top rated gas barbecue grills in Providence, RItoo. You won't be surprised to see the Napoleon portable gas grills in the results. They are a great option when it comes to easy, convenient, and portable outdoor grilling.
Napoleon portable gas grills are made with sleek stainless steel construction and easy-to=lift lids which are guaranteed to make backyard grilling fun and simple anywhere you go this summer. They are strategically designed for safety while grilling as well. They are easy to use, so that even first-timers can grill tasty food. Grab your tongs, fire up the grill, and get cooking.
To find out more about Napoleon portable gas grills, contact The Fireplace Showcase.
Fireplaces, Pellet Stoves, Inserts MA, RI Blog
---