Napoleon Portable Gas Grills Makes Great Food Easy Anywhere - Providence, RI
5 May 2017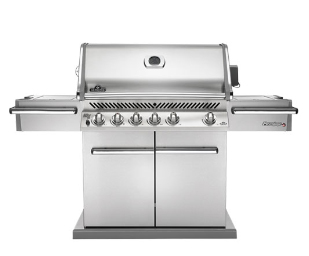 The summer season is approaching. This is the perfect time of the year for picnics, pool parties and barbecues. The very best way to make the most of these leisure activities is to use the right equipment. Top rated gas barbecue grills in Providence, RI are the key to achieve delicious grilled food at every summer event.
The Napoleon portable gas grills are made with high quality construction and superior materials. These portable gas grills are designed to go anywhere to suit your grilling needs no matter where you are, cookouts, camping, the beach, or a picnic.
With so many options available, gas grill cooking is one of the best ways to enjoy dinner outdoors this summer. Propane is extremely convenient and easy to use;just unfold the grill and turn it on with a switch for easy grilling. And when you are done, the gas grill can be easily stored.
To find out more about portable gas grills, contact The Fireplace Showcase.
Fireplaces, Pellet Stoves, Inserts MA, RI Blog
---