Napoleon Portable Gas Grills so You can Enjoy Summer
30 June 2017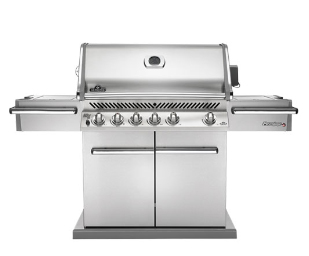 It is already July and the sun is scorching hot making it a perfect time for picnics, barbecues, and other outdoor activities with family and friends. Regardless of which activity you will be enjoying, it is imperative that you use the right equipment to ensure that you have fun with ease. For instance, using top rated gas barbecue grills in Boston, MA will allow you to cook tasty food while dining outdoors.
The Napoleon portable gas grills are among the top rated gas barbecue grills in Massachusetts. These grills are made with high quality construction and premium grade materials. Expert and novice grillers will have delicious meals with the grill amazing features. The Napoleon portable gas grills are a smart investment if you like to enjoy gas grill cooking in the summer. These gas grills suit any grilling need. Their compact design offers a different level of flexibility and convenience to make them great for cookouts, weekend camping, picnics, and more. And once done, these portable grills can be conveniently stored.
To find out more about portable gas grills, contact The Fireplace Showcase.
Fireplaces, Pellet Stoves, Inserts MA, RI Blog
---