Napoleon Wood Burning Stove S1: A Fantastic Way To Heat Your Home
27 October 2021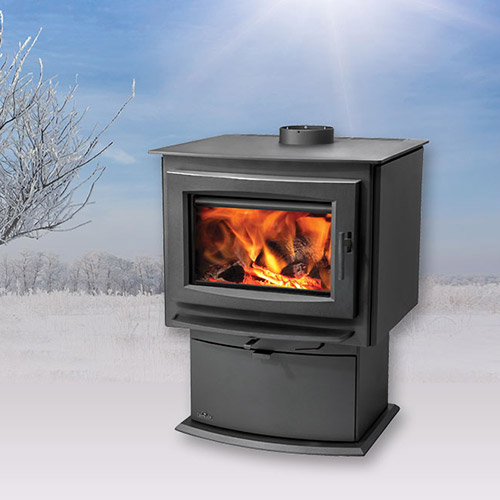 Looking for a reliable heating unit that can keep you toasty overnight? Easy to use, easy to clean and will provide you with the traditional charm of a burning wood? Napoleon Wood Burning Stove S-Series S1 has got you covered.
The Napoleon S1 Wood Stove is EPA approved, complete with a modern cast iron door and pedestal base in a metallic charcoal finish. The stove features an "Easy Glide" ash drawer with a removable ash pan and lid for easy cleaning. The S1 also features a "Secure Lock" lever action door handle that remains in a convenient open position when the door is open, making refueling safe and easy. The S1 is the perfect wood burning stove for those wanting wood burning technology with a clean, contemporary look.
Features:
Vortex™ combustion system
Metallic charcoal finish
Hidden hinges and extra large glass viewing area
Contemporary EPA wood stove complete with contemporary cast door and cast pedestal base
Precision "Easy Glide" ash drawer with removable ash pan complete with lid for convenient and easy disposal
"Secure Lock" lever action door handle remains in a convenient up position while re-loading fuel
Removable handle sleeve for added safety
Convenient holder for handle sleeve located in slide out ash drawer
Heavy duty 5/16″ firebox top
Ceramic fiber baffle system
Removable stainless steel floating secondary air manifold
Optional door accent trim in satin chrome plated finish
Mobile Home Approved
The S1 comes complete, ready for installation
Napoleon S1 Wood Stove is available in the Fireplace Showcase. Contact us today for more information about this product.
Fireplaces, Pellet Stoves, Inserts MA, RI Blog
---