Nectre Wood-Fire Oven
16 August 2023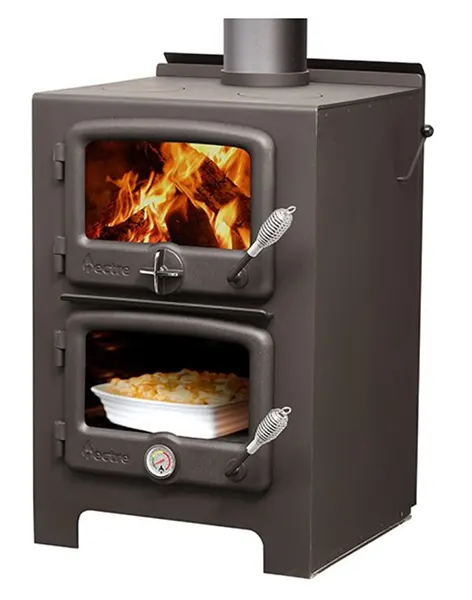 Create lasting memories by cooking with your Nectre Wood-Fire oven. Not only can you bake beneath the wood-burning fire or on the cook top above, but you can heat up to 1000 square feet. Make a decision that is both practical and beneficial with the N350.
The Nectre N350 is a versatile wood stove that offers a small cooking oven. Below the upper fire chamber. Both feature a large glass viewing area so you can view your fire and your cooking at the same time. Heating up to 1000 square feet and producing 30k btu, this is the perfect addition to a self sufficient and well fed home. Take home or have us install our in stock model today. Normal price $3,272, Sale Price $2,800
For the baker inside of you, the unit comes with two wire cooking racks
With the top plate on the surface of the wood-fire oven, you can cook with radiant heat and removable cook rings
The thermometer allows you to check in either Fahrenheit or Celsius when checking on oven temperatures
The spring handle used to open the door is a product that remains cool to touch for safety concerns
Interested in the Nectre Wood-Fire oven? Contact
The Fireplace Showcase
and grab this oven at a discounted price.
Fireplaces, Pellet Stoves, Inserts MA, RI Blog
---