New England Wood Pellets Make Pellet Stoves More Efficient - North Attleboro, MA
15 December 2015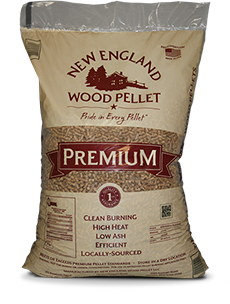 New England wood pellets are a hot commodity for heating homes across Massachusetts. By ordering wood pellets in bulk, you no longer need to buy just a few bags which help you save on expenses, and ensures that you have pellets when you need them. You don't have to worry about committing to purchasing tons; many homeowners will attest to how local wood pellets are an efficient fuel for your pellet stove or fireplace insert. They burn well to create a blanket of warmth during the cold days and nights of winter.
Cold weather means an increased demand for the New England wood pellets. At The Fireplace Showcase local wood pellets only cost $289/ton. However, there is a $5 discount/ ton when you purchase them early. Our pellets make pellet stoves in North Attleboro, MA more fuel-efficient which is why many homeowners stock New England wood pellets at home in preparation for the cold weather.
Heating with wood pellets rather than with heating oil, natural gas, propane, or other non-renewable fossil fuels has distinct advantages. While wood is derived from sustainable sources, pellets are a renewable fuel made out from biomass by-products. This is why they are less expensive than other alternatives. Not only will you save on heating expenses by heating with pellets, you will also help reduce waste, making pellet stoves and inserts an environmentally friendly alternative. In fact, displacing fossil fuels with New England wood pellets minimizes the emission of greenhouse gases such as carbon dioxide.
To find out more about pellet stoves and New England wood pellets, contact The Fireplace Showcase.
Fireplaces, Pellet Stoves, Inserts MA, RI Blog
---